One of the more popular requests we get is for beachfront property. It's certainly easy to get excited about living on the beach when you think of moving to Guam. We have plenty of it for sure, but, surprisingly few beachfront residential homes.
First, let's differentiate between "beachfront" and "oceanview". To me, beachfront is walking out the back door and being, more or less, on the beach. Oceanview is simply that, being able to see the ocean from one window or another. The ladder is definitely more common.
Since there are few truly beachfront properties, as you might imagine, the prices can be quite high for them. Secondly, if walking out your back door onto the beach is what you're after, you'll more than likely be living in a condo. Even then, there are few beachfront condos on the Island. For us mere mortals that can't spend $3,000+ on rent, the choices are even more limited.
Before I gave up bachelorhood I lived on the beach for 3 1/2 wonderful, quiet and peaceful years at Alupang Cove Condominiums. They're a little small (2 bedrooms are about 970 square feet if I recall correctly) but it was perfect for me. 1 bedroom units and studios are also available but were just too small for me at the time. These were the days you could get a 2 bedroom unit for $1200.00 (I rented the same unit out for $2300 a couple months ago). Alupang Cove has a partial back up generator, on site mail delivery, very nice pool and grounds are, as well as some of the best views on Guam and direct access to the water.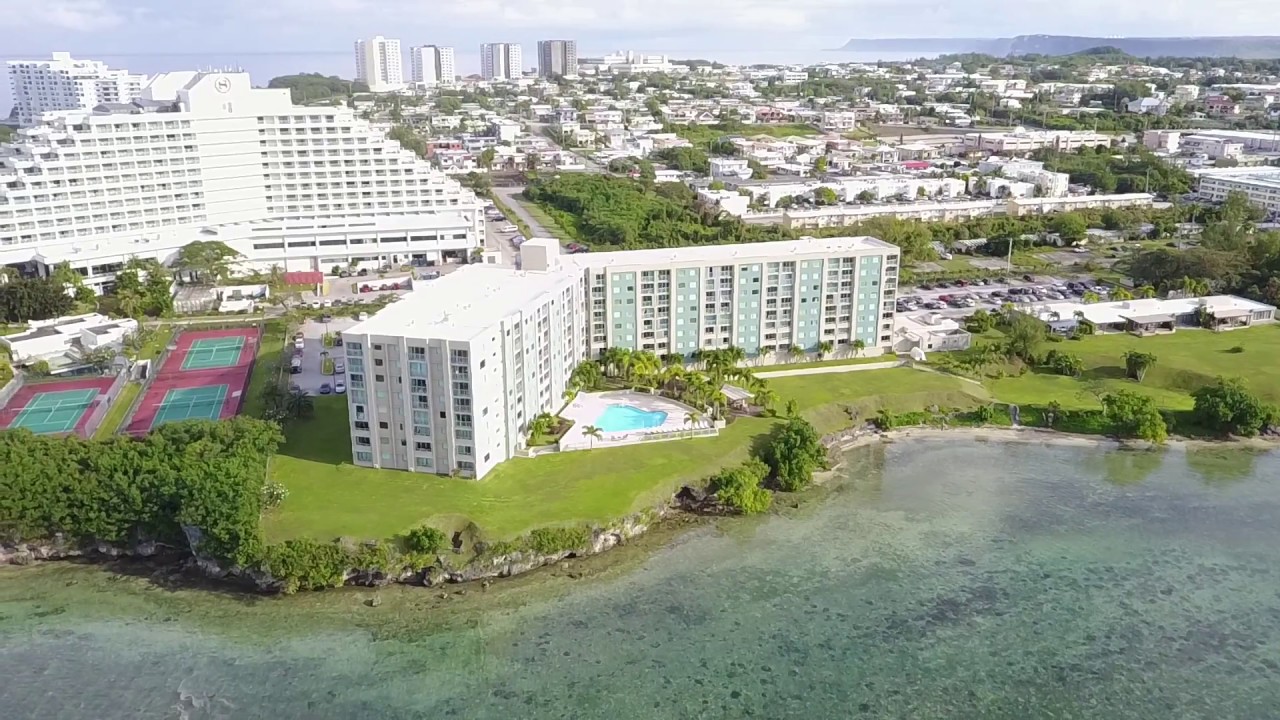 The only draw back was no laundry connections in the unit, coin operated machines are located on the 2nd, 4th, and 6th floors. There is assigned parking, just try to stay away from the air conditioning units. They spit out a constant mist of dirty water that leaves a dry film all over your car.
Of course there are a lot more homes available with a view of the ocean, but when browsing the internet for rentals, you might be surprised at what is considered and "ocean view" by some real estate agents.
Another condominium that can offer some really nice views of the ocean is Oka Towers. It's perched on a cliff line in the Village of Tamuning, and if you're lucky to get high enough, all you can see is water. One of the features of Oka Towers I always liked, besides the panoramic ocean views, is the koi pond in the open air lobby.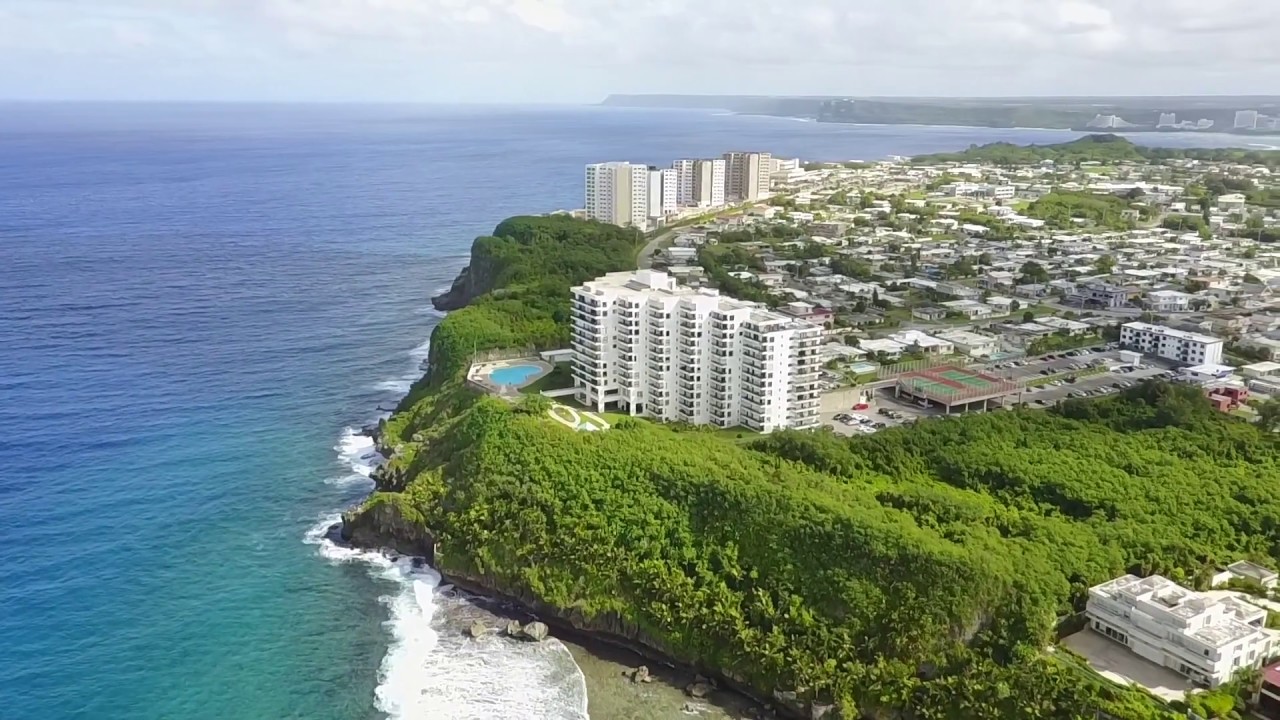 There are more places for sure that offer excellent ocean views with direct access to the beach. Check out our featured homes on the website to get more information.
I do miss living so close to the water and seeing it everyday, even though I think after a few weeks or months I started to take it for granted. Having lived near the water for most of my life I guess I just didn't get the same feeling of "shock and awe" when I looked out my balcony.
With the prices of real estate skyrocketing in 2006 - 2007, moving away from the beach was the only viable alternative for many renters. Since bachelor days were gone it was time to get something a little more practical anyway. As an alternative to living on the beach I found that a membership to the Westin Resort's Starwood Privilege club filled the void. Actually it makes going to the beach a lot more enjoyable. For about $400 per year you can enjoy up to 50% off in their ground level buffet restaurant , make use of their gym, and more importantly, the beach and the pool area, which is definitely one of the nicest on the island.
The Westin is a lot more convenient than going to the beach like most of us are used to. You don't have to bring coolers, towels, chairs, etc. It's all there for you already. They bring you food, they bring you beer, they provide you towels, and a place to wash off your 3 year old. Well, it's just an idea.
A few other resorts offer similar memberships. I prefer the Westin's because it can be of use in other countries at their participating hotels.
So that's a little bit about beachfront living. Hopefully not too disappointing but we think it's important for you to know how things really are here on the beautiful Island of Guam rather than what some people might have you believe.