You can calculate your monthly mortgage payment using the calculator below
Amber Williams
11 months ago
Island Reality has been amazing to work with. I emailed Martin with a place that I was interested in and he gave me a call almost instantly. Then was at the location within an hour to check it out for me. The next day, he drove to base picked me up and took me to see the property for myself! I love the timely response and sense of urgency Martin possesses. As he knows, it is important for getting the home you love. Also, so knowledgeable on what housing wants and needs to get you all moved in! He knows the ins and outs. This is important. So make Martin your realtor if you're looking for a seamless and stress free transition to getting your new home!
April Chin Ju Headley
11 months ago
He was very helpful and thourough, matching all of our needs and requests in a very short time. Setting us up with the perfect rental moving in within a week, even through issues that arose.
Sean flynn
11 months ago
Landed one of the best houses on the island. Negotiations went well, easy to work with, great communication. Would recommend and use again.
Daisy Y. Digelmar
11 months ago
Need a Subject Matter Expert who DOES care in your REALTY journey from beginning to end? ROMAN BENEVENTE is the awesome individual to get it done! He helped me and my Family get a roof we now call HOME! Un dangkulu na si Yu'use Ma'ase Mr. Benevente!! Happy Holidays 2022😁
Mr. Martini
11 months ago
Very responsive and punctual. They took into account and were able to address the needs I outlined. Provided an all around helpful and smooth service.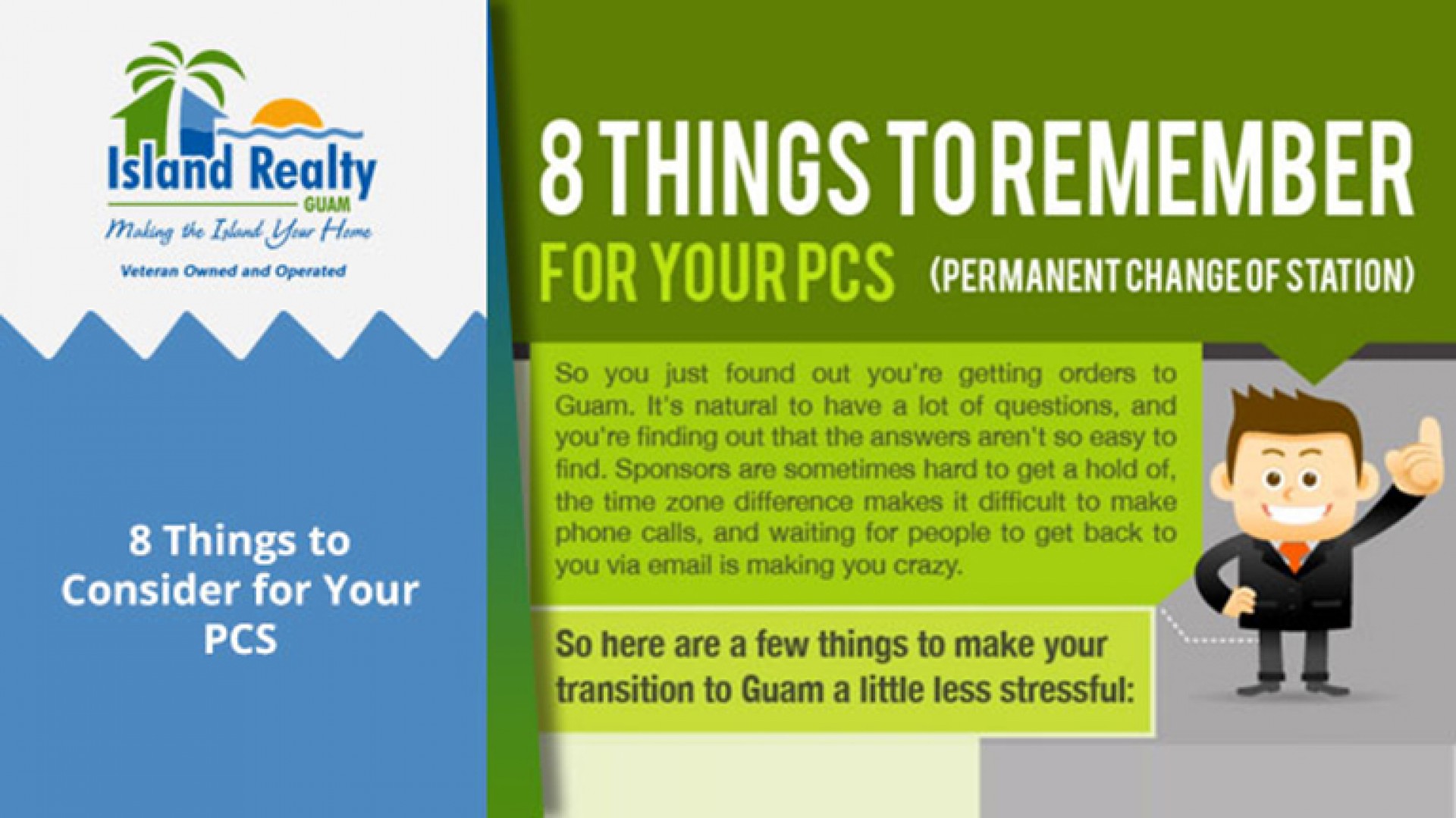 Permanent change of station or PCS takes a lot of effort and preparation. So here are 8 things you should consider to have a stress-free relocation. Or visit our website for more info!
Read the full blog article