We get a lot of questions about power outages here on the island, so I thought I'd address those concerns here.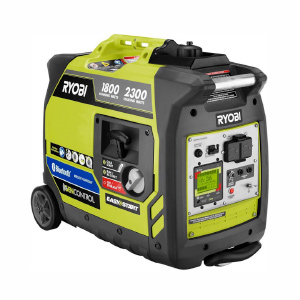 First, Guam burns fossil fuel to generate electricity in a few mega-generators on the island. One of the reasons the cost of power can fluctuate a bit, or a lot, is that costs are tied to the cost of oil. Solar power is becoming more popular, and just this week something was signed pertaining to the use of batteries for solar power. In the past, your only option was net metering, which keeps you connected to the grid and pumps the excess power (what you don't use) into the grid. I've seen quite a few people getting checks from Guam Power Authority, which is a fantasy of mine to be honest. Now it seems you can have a battery bank so that you have power even when the grid is down. But there are some drawbacks too, so I'll save that for another blog post.
We do have power outages on the island from time to time, but nothing like the rumors would have you think. "Back in the day" that wasn't the case, and there was a time a couple years ago when one of the power plants was down and we were experiencing a lot of scheduled outages. Thankfully, they're so infrequent now that I couldn't tell you when the last one was with any degree of accuracy greater than "a few months ago." And when we do have them, they're usually pretty brief. So it's not something you need to spend a lot of time worrying about.
In the early days of Island Realty, I published a blog post about back up generators. This is something else I get a lot of questions about so I'll talk about that as well.
Firstly, few homes have full back up generators. They're expensive to buy, more expensive to install, and usually just sit there. I recently got a quote for installation at my home that exceeded $12k. They're a great amenity to have in a rental property, but most of the ones I see are pretty old and you'd have to park a diesel tanker truck next to them to run them for any length of time.
The solution I found that makes sense to me is to purchase a couple smaller generators that run on gas. My reasoning was pretty simple. The investment is much less, and smaller 2000-3000ish watt generators, provide plenty of juice to run the freezer or a portable air conditioner, recharge batteries and do all the small jobs for a few hours at a time. Plus, they're much quieter, and I can move them around to where I need them. They're easy to operate and refuel. The idea is that you won't run them all day long, and you won't power your entire house. Even If you had a full on back up generator (that usually runs on LP gas) and ran it all day long, you would be out of fuel in a couple days under the best circumstances. So smaller ones, I have three now, are a nice option. Plus I have back ups if one fails.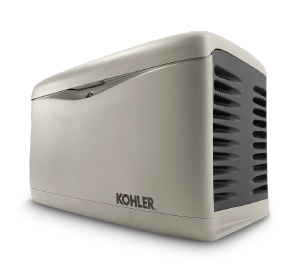 I hope you find this short post helpful. Please feel free to email me at [email protected] if you have any questions or comments.