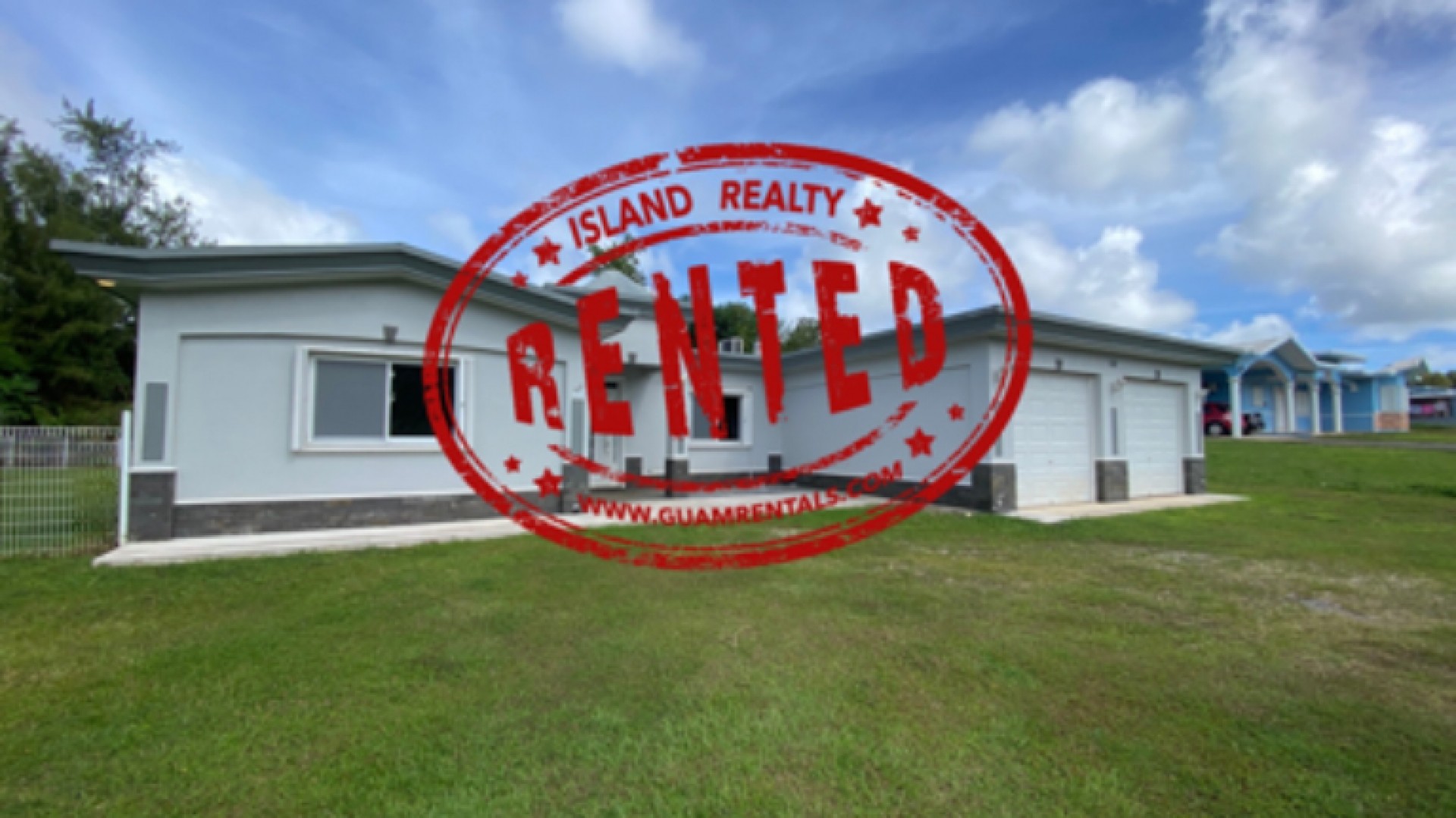 Renting here on Guam is handled much like home purchases are in the mainland, in that real estate agents are almost always involved.
With few exceptions, you can't just walk into a building you like and talk to a leasing agent that handles the entire property. We don't have large apartment complexes here (again, there's a few exceptions) but condominium buildings. Condominiums, by definition, are individually owned. If there's 100 units in a building, you might have 100 different landlords. Normally, landlords will engage their agent of choice to "list" their property. Listing means, basically, the agent will take responsibility for renting the property out, putting it out on the Multiple Listing Service (MLS is a database of all properties being handled by member agents) that can be accessed by all the other members of the local REALTORS® assoiciation. We call this the "listing agent". Other members of the association are required to deal with the listing agent in order to rent the property out. The other agent is called the "leasing agent" and is the one that will be working for you if you're a prospective tenant. In some cases, the same agent may represent both parties (tenant and landlord in this case) but it should be disclosed to all parties ahead of time.
It's usually not a good idea to venture off into the real estate world on your own. If you deal directly with an owner, keep in mind the owner may not have your best interest in mind. Further, the owner may provide documents that tend to "lean" t in their favor, and they're certainly not familiar with real estate law. Having your own agent doesn't cost you, as the tenant, anything. Landlords pay agent fees. Similarly, renting from someone you know sometimes doesn't end well. Everyone is friends until money becomes an issue.
Often, new arrivals who aren't familiar with the process will think using several agents is a good idea. At first thought, it might make sense. More agents will show you more property. But, It's actually pretty counterproductive. When using multiple agents, what you'll find is you'll end up seeing the same places more than once. The reason is simple, we all search the same database for properties. And if all the agents are using the same search criteria, the're going to get the same results. Agent A will have no idea Agent B has already shown you.
If you have any questions about the process, where, how, and when to start, give us a call or feel free to email me at [email protected]. We can get you started on the right path to finding a great home on Guam, and keep the process as hassle free for you as it can be.